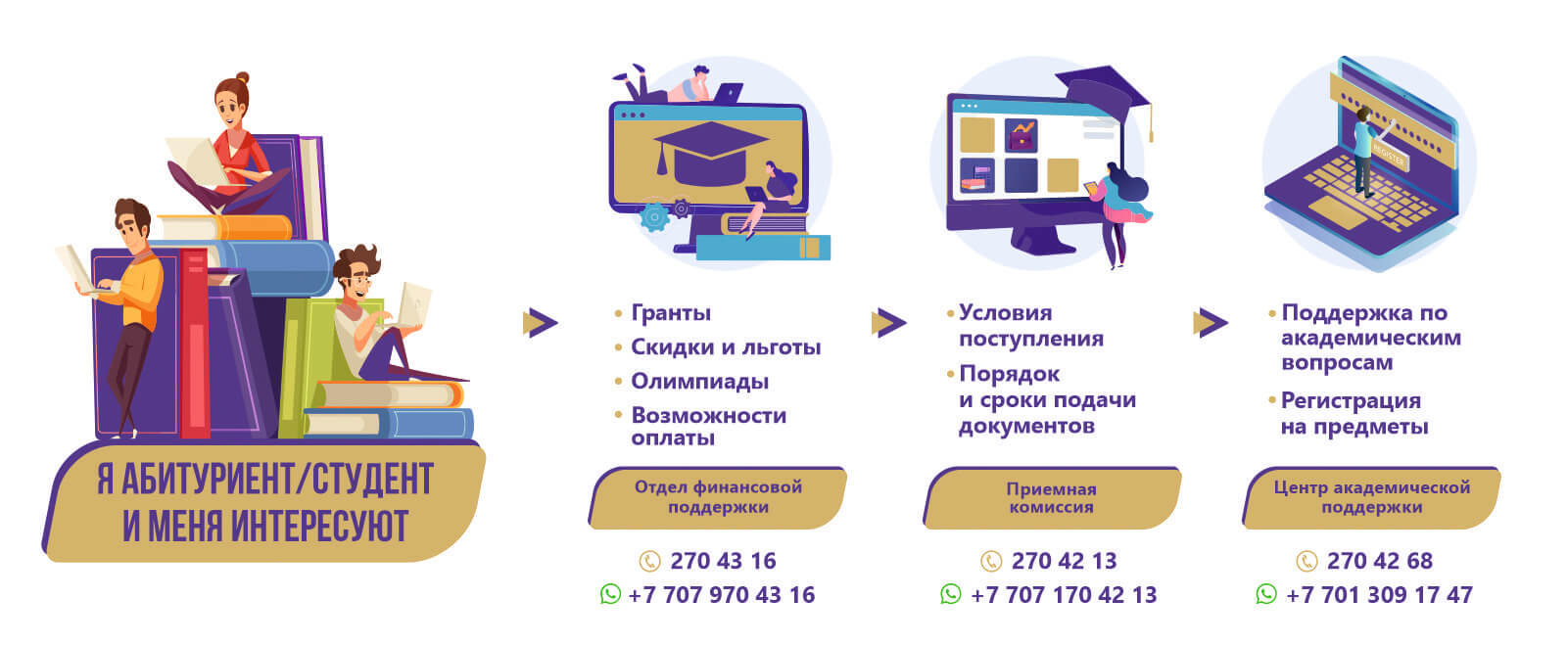 KIMEP University Student Recruitment and Admission Office is accepting applications for enrollment to undergraduate and graduate programs throughout the whole year.
You may subscribe to the news bulletin of KIMEP University to become the first ones to learn about the University's important news and dates, about programs, scholarships and other possibilities of obtaining financial aid, to receive invitations to various events and intellectual contests with awarding the academic grants, as well as to learn the information on issues of admission and enrollment to academic programs.
050010, Almaty, Republic of Kazakhstan
4 Abai Avenue Admissions Office, Valikhanov bld.
Telephone: +7 (727) 270 42 13, +7 (727) 2704248
Mobile: +7 707 170 42 13
E-mail addresses: uao@kimep.kz; gao@kimep.kz; phd@kimep.kz
Working hours: Monday – Friday, 9.00 am 7.00 pm.
---