On February 20-21, 2020 KIMEP University in cooperation with the Ministry of Education RK superbly held the Republican two-day Seminar called "GLOBAL STANDARDS IN EDUCATIONAL PRACTICES: KIMEP'S MODEL" for Higher Educational Institutions of Kazakhstan.
This Seminar was developed particularly for HEIs' management teams, heads of academic and methodical units of universities and for developers of educational programs of higher educational institutions in Kazakhstan.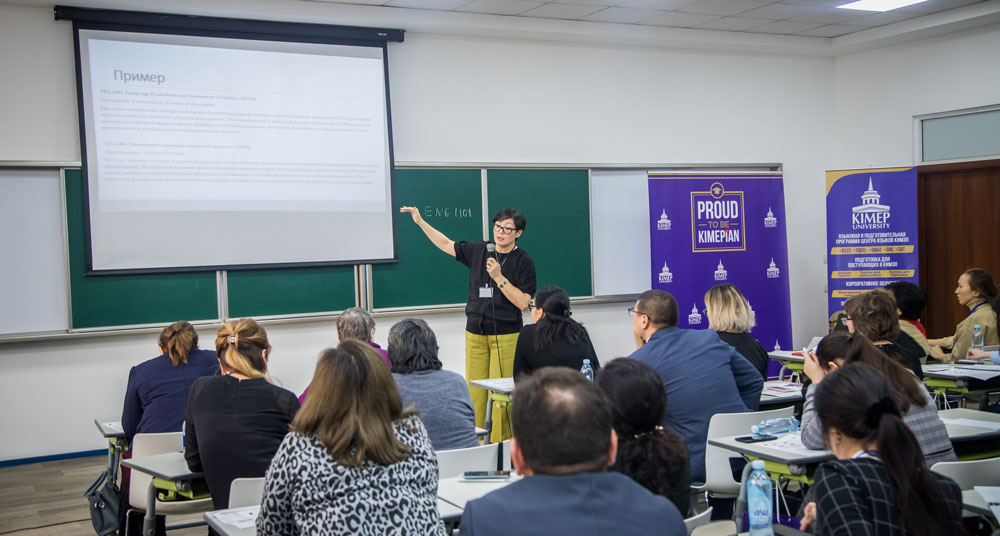 130 people from 50 Universities of 17 regions of the Republic of Kazakhstan actively participated in the Seminar. The Seminar played a significant role in bringing together a critical mass of decision makers in higher educational arena of the country to work collaboratively and strategically, through an open and informative sessions. KIMEP presenters demonstrated KIMEP's model of educational practices to the seminar participants in the following topics: academic Catalog; development of Syllabi on the example of KIMEP University; Major and Minor: systems of competencies and prerequisites; role of employers in developing academic programs, example of KIMEP University Advisory Boards; Research component in graduate and doctorate programs; a Student-centered University – KIMEP's model: online system of registry department, online systems of KIMEP Learning Support Center, Early Alert system, tutoring; project works of KIMEP University students, etc.
The participants of the Seminar noted the highly professional organization, moderation and content of the Seminar, which was the result of the joint work of the Organizational Committee of the Seminar with all colleges, departments of the University and student volunteers, who were involved in the preparation of this important event.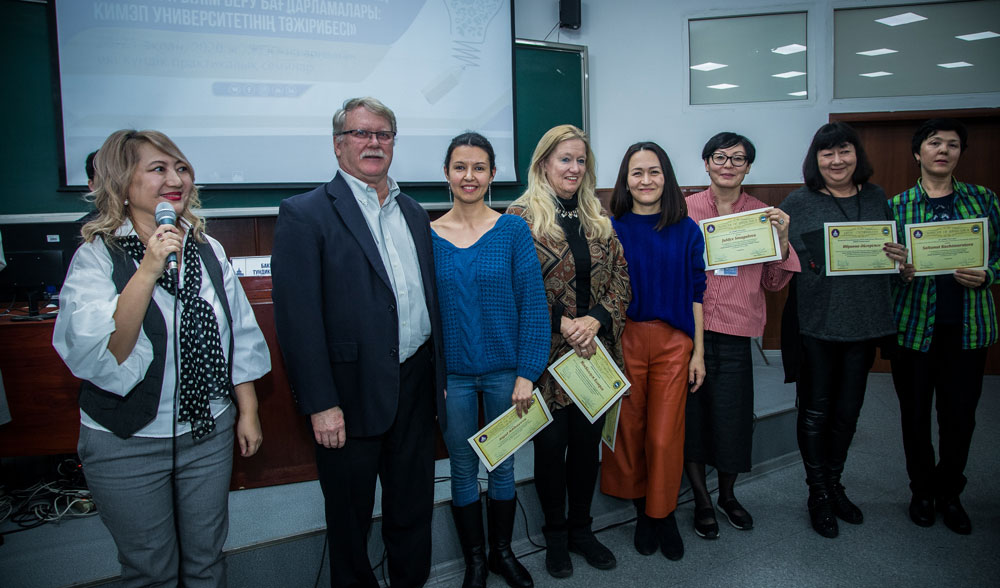 This has been a good start to the development of a series of such offerings for educational arena in the near future. In response to a specific demand from HEIs, KIMEP will develop new educational offerings to help overcome some of the identified challenges in the field of higher education: both on processes and content.