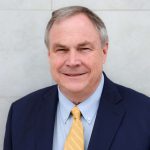 Richard C. Linstrom, Esq.
Dean and Associate Professor of Law
J.D., University of San Francisco
More:

Prior to joining KIMEP in 2022, was a consultant in the area of international academic affiliations. In addition to recent dean positions in Cambodia and Vietnam, he was head of the University of Nevada, Las Vegas (UNLV) branch campus in Singapore for three years and served as Vice President and General Counsel of UNLV for seven years before that.
Richard was with the Office of the Attorney General, State of Nevada for nearly a decade, where he served in a number of positions, including Assistant Solicitor General and Chief Deputy Attorney General in charge of the Las Vegas office. The Dean began his legal career in the U.S. state of Hawai'i, where he was a Deputy Prosecuting Attorney in Honolulu and then in private practice as a criminal defense trial and appellate lawyer.
---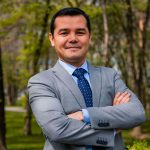 Dr. Rustam Atadjanov
Associate Dean and Assistant Professor
Dr. Iur., University of Hamburg
More:

Rustam Atadjanov studied law in Uzbekistan (Karakalpak State University, 1999-2003), the United States (University of Connecticut School of Law, 2005-2006) and Germany (University of Hamburg, 2014-2018). From 2007 to 2014, he held various positions at the Regional Delegation in Central Asia of the International Committee of the Red Cross (ICRC) including the post of a Legal Adviser. Dr. Atadjanov is actively involved in research and publishes with a number of European and Asian academic journals on Central Asian law and practices, public international law, international criminal law, international humanitarian law, human rights law, legal theory, constitutional law, criminal law and diplomatic law. Rustam is an editor and co-editor in several academic periodicals including the Central Asian Yearbook of International Law and International Relations and Ukrainian Law Review, and he is also a member of a number of international law associations and societies.

Courses taught at the School of Law:
– Theory of State and Law;
– Constitutional Law of Kazakhstan;
– Criminal Law of RK: General Part;
– Criminal Law of RK: Special Part;
– Law of International Treaties;
– Public International Law;
– International Human Rights Law;
– International Criminal Law;
– International Humanitarian Law;
– Diplomatic and Consular Law;
– History of International Law.

Contact email: r.atadjanov@kimep.kz
---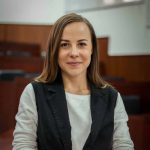 Alina Davar
Director of Experiential Learning and Assistant Professor of Practice
LL.M. (with honors), KIMEP University
More:

Alina Davar was a KIMEP Merit-Based Scholarship Awardee. Ms. Davar first worked as a Research Assistant in the Law School and was involved in the creation of the KIMEP Legal Clinic. Also at KIMEP, Alina was a regular participant and winner in Kazakhstan's Model UN. In addition to her active practice of law, she has been an adjunct faculty member at the School of Law for six years and has headed the Mentorship program as an alumni volunteer. In recent years, her professional work has focused on commercial law, providing legal advice and counsel in an international holding company- specializing in Asset Management and IT. She is KIMEP University's first-ever Professor of Practice.
---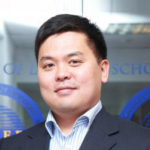 Zhanat Alimanov, Esq.
Assistant Professor
LL.M., Duke University, USA
(Ph.D. Candidate, Hong Kong University)
More:

Zhanat is an international lawyer with over 14 years of experience in anti-money laundering, anti-corruption issues, corporate governance, business ethics and business law. His doctoral thesis deals with anti-money laundering, covering international guidelines, national regulations and the role of lawyers in facilitating and countering this financial crime.

From 2013 to 2018, Zhanat was also an independent non-executive director at the Development Bank of Kazakhstan (DBK) and the Investment Fund of Kazakhstan (IFK). He oversaw business ethics at the DBK as its Ombudsman and was the Chair of the Audit Committee at IFK.

Zhanat is admitted to practice in the state of New York, USA (2002).

Thesis topic: "Lawyer Engagement with Proceeds of Crime: A Comparative Study of Anti-Money-Laundering Regulation in the US, China and Russia."

Research Interests: Anti-Money Laundering and Anti-corruption
---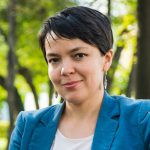 Dr. Maria Baideldinova
Assistant Professor
Ph.D., Sant'Anna School of Advanced Studies
More:

Dr. Baideldinova joined KIMEP in 2006. She received her PhD in Family Law in 2010 in Pisa, Italy. In addition to teaching and conducting scientific research in the field of family law, Maria Baideldinova is working in the developing area of law – Animal law and also teaches the first course in Kazakhstan on this issue. Currently, Dr. Baideldinova is an Assistant Professor at KIMEP University, as well as a legal advisor to several Kazakhstani nongovernmental organizations working on animal welfare issues. She also publishes articles about animal law in different periodicals.

Courses taught at the School of Law:
– Property law;
– Animal law;
– Civil law: general part
– Civil law: special part
– Family and Inheritance law of Kazakhstan;
– Labor law of Kazakhstan;
– Land law of Kazakhstan

E-mail: maria@kimep.kz
---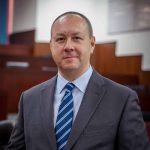 Dr. Federico Dalpane
Assistant Professor and Research Director
Ph.D., Sant'Anna School of Advanced Studies
More:

Federico Dalpane studied political and legal philosophy at the Universities of Bologna, Frankfurt am Main, and Berlin (Humboldt). Dr. Dalpane earned a doctorate in History of political thought at the Sant'Anna School of Advanced Studies of Pisa and a Master of Laws degree from Al-Farabi Kazakh National University. Federico held research and teaching positions at the University of Bologna, and was involved in several large research consortia funded by the European Union. Among his current research interests are comparative constitutional law, political and legal theory, and animal law.
Courses taught at the School of Law:
– History of political and legal studies;
– History of the state and law in foreign countries;
– Philosophy of law;
– Roman law;
– Comparative constitutional law;
– Law of the European Union.

E-mail: dalpane@kimep.kz
---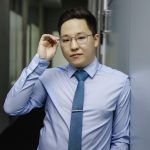 Sultan Sakhariyev
Senior Lecturer
LL.M. (cum laude), KIMEP University
More:

Sultan Sakhariyev is a Kazakhstan state licensed lawyer with an extensive experience in international legal consulting. Mr. Sakhariyev's areas of specialization include corporate, contract, general commercial, and employment law. Sultan has also been involved in providing advice on personal data protection and e-commerce issues. He has participated in legal due diligence procedures of a major Kazakhstan telecom provider, an automobile distributor, and a bank. In addition, Sultan has provided legal support in several M&A projects. His research interests include anti-corruption law, human rights, and legal regulation of IT technologies and the Internet. Sultan is an active member of and in the management bodies of the Kazakhstan legal society "Iustus" Chamber of Legal Advisors. In that connection, he participates in legislative activities as to regulation of the legal profession.
---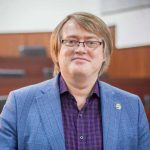 Dr. Sergey Sayapin
Associate Professor
Dr. Iur., Humboldt University of Berlin
More:

Dr. Sergey Sayapin is an Associate Professor and Associate Dean at KIMEP University's School of Law. He studied law in Uzbekistan (University of World Economy and Diplomacy, 1995 – 1999), the United Kingdom (University of Essex, 1999 – 2000), and Germany (Humboldt University of Berlin, 2008 – 2013). In 2000 – 2014, he held various posts at the Regional Delegation in Central Asia of the International Committee of the Red Cross (ICRC). Dr. Sayapin teaches and has research interests in the Central Asian and post-Soviet approaches to international institutions and law, international and comparative criminal law, criminology, law and society, economics, and technology. Dr. Sayapin's most recent publications include:

Encyclopedia of Public International Law in Asia, Volume III: Central & South Asia (Brill, 2021) [in English], xiv + 725 pp., see: https://brill.com/view/title/39529 (print), https://brill.com/view/db/epil [with Seokwoo Lee, Hee Eun Lee, Muhammad Ekramul Haque, Rajesh Babu Ravindran, Jamal Seifi, and Wasantha Seneviratne]

"Kazakhstan", in M. Porsche-Ludwig and Ying Yu Chen (eds.), Handbook of Asian States: Geography – History – Culture – Politics – Economy, Part 1 (LIT Verlag, 2021), pp. 267 – 276

"Uzbekistan", in M. Porsche Ludwig and Ying Yu Chen (eds.), Handbook of Asian States: Geography – History – Culture – Politics – Economy, Part 2 (LIT Verlag, 2021), pp. 737 – 744

"Russian Approaches to International Law and Cyberspace", in N. Tsagourias and R. Buchan (eds.), Research Handbook on International Law and Cyberspace, 2nd edition (Edward Elgar Publishing, 2021), pp. 524 – 545

Courses taught at the School of Law:

– Criminology;
– Public international law;
– International human rights law;
– International conflict and security law;
– International criminal law;
– International Institutional law / Law of international organizations;
– Introduction to the legal system of Kazakhstan

E-mail: s.sayapin@kimep.kz
---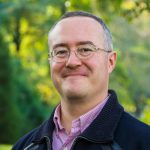 Dr. Nicolas Zambrana-Tevar
Associate Professor
Ph.D., University of Navarra
More:

Nicolas Zambrana-Tevar earned an LLM in International Business from the London School of Economics and a PhD in International Investment Law from the University of Navarra, where he also served as Executive Director for International Programs, Assistant Professor and Moot Court team trainer. Prior to his academic career, Dr. Zambrana-Tevar practiced law in Madrid with Freshfields Bruckhaus Deringer and Garrigues Abogados, mainly in commercial litigation and international arbitration. Nicolas has been a visiting lecturer and researcher at academic institutions in Europe, Latin America and Asia.
Some recent publications include:
– International Conflict and Security Law, a Research Handbook, eds. Sergey Sayapin et al., Springer-Asser Press, 2022, pp. 1443-1472, https://link.springer.com/chapter/10.1007/978-94-6265-515-7_63.
– Milieudefensie v. Shell: el efecto horizontal de los derechos humanos y las obligaciones medioambientales de las empresas, in La lucha en clave judicial frente al cambio climático, Francisco Zamora Cabot et al., Thomson Reuters Aranzadi, ISBN: 788413458700, 2022, pp. 249-264.
– The International Responsibility of the Holy See for Human Rights Violations. Religions 13: 520 (https://doi.org/10.3390/rel13060520).
– The new reform of the penal law of the Catholic Church: resuscitating a forgotten pastoral instrument?, Oxford Journal of Law and Religion, 2021, pp. 270-298
(doi: 0.1163/22124810-2021J006).
– Civil liability for sex abuse by Muslim clergy in Spain, Journal of Law, Religion and State, 9 (2021), 270-298 (doi: 0.1163/22124810-2021J006).

Courses taught at the School of Law:
– International commercial arbitration;
– International commercial law;
– Private international law;
– International Investment Law;
– Mootcourting
---