Congratulations to our incredible students on winning the Moot Court Competition organized by the AIFC Court!
⠀
Today, the AIFC Court and IAC held the annual AIFC Court and IAC Moot ("mock trial") Final.
⠀
A common law case scenario was argued over by Law School students in the English language.
⠀
5 teams participated in the preliminary rounds of the second annual Moot Court Competition:
? KIMEP University,
? M. Narikbayev KAZGUU University,
? Caspian University,
? Narxoz University
? L.N. Gumilyov University.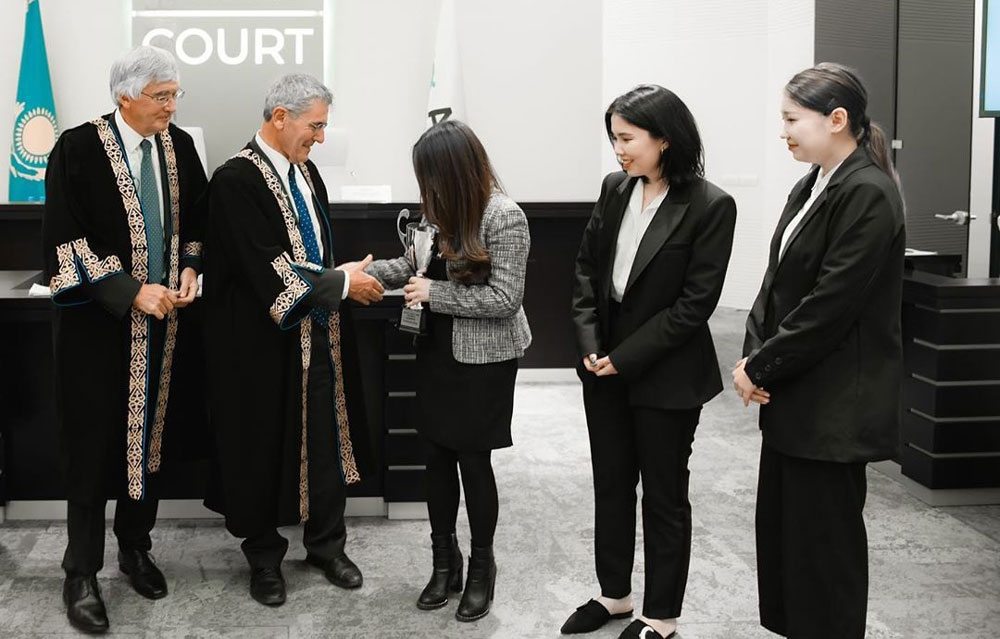 ⠀
KIMEP University and KAZGUU competed in the AIFC Court & IAC Moot Final round, and KIMEP University won the Final.
⠀
We are truly proud of Aruzhan Bolatbayeva, Damelya Karakulova and Gulnur Akayeva who represented KIMEP University's School of Law in the competition.
⠀
We thank AIFC Court and all teams who participated in the Moot Court Competition.