First International Tax Summer School in Central Asia organized by CATRC in Almaty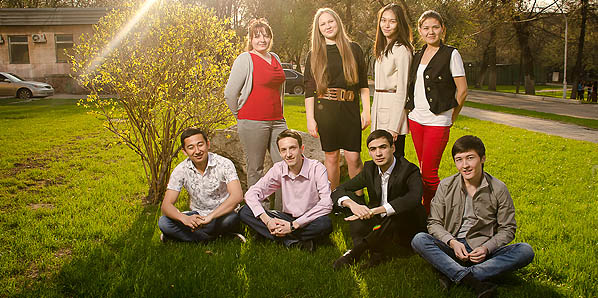 Almaty, May 19, 2012 – Central Asian Tax Research Center (CATRC) – an academic unit of KIMEP University is organizing jointly with its partners the first International Tax Summer School in Almaty, Kazakhstan, during August 13-19, 2012.
The Summer School is organized with the support of International Fiscal Association, International Bureau of Fiscal Documentation and International Tax Center.
Internationally well-known and recognized tax experts and professional lecturers from IBFD were invited by Prof. Tomas Balco (Associate Professor at School of Law at KIMEP University, Director at CATRC) to jointly conduct this unique educational event. The guest lecturers will include among others: Edwin Vanderbruggen (Partner at VDB Loi, Singapore), Erki Uustalu (Counsel at PwC, Estonia) and Vladimir Tyutyuryukov (Assistant Professor of KIMEP University, Deputy Director of CATRC). Other experts and practitioners from Central Asia will also provide inputs and share their experience during this event.
"This idea of Summer School came from our student and CATRC researchers – Karina Muratova – who participated last year on a similar event organized by Institute of Austrian and International Tax Law in Vienna and this year suggested that we organize something similar in Almaty," said Tomas Balco, Director of CATRC.
This one-week long event is designed to bring together young and mid-career international tax specialists from Central Asia seeking to advance their technical knowledge, obtain new practical ideas and expand their professional network. The event is open to interested participants and special effort is made to bring specialists from different Central Asian countries. Some of them will be even financially supported by the organizers to participate on the event.
The program incorporates practical aspects of international taxation focused on both inbound and outbound transactions with focus on effective solutions and relevance to Central Asian countries and practitioners.
For more information, please visit www.catrc.kz or contact us directly via TaxSummerSchool@gmail.com.
You can learn more about this program by this link (PDF)
CONTACT:
Meruyert Assilova
Senior Researcher, CATRC
+7 702 272 55 22
KIMEP University is a non-profit institution of higher education. Its mission is to develop well-educated citizens and to improve the quality of life in Kazakhstan and the Central Asian region through teaching, learning, the advancement of knowledge in fields of business administration and social sciences, and through community service. In addition, KIMEP University aspires to serve the international community by welcoming foreign students and faculty, and by developing extensive international linkages.
To fulfill this mission we offer graduate and undergraduate degree programs at the highest level of international educational standards in business, economics, finance, accounting, public administration, political science, international relations, law, and journalism and mass communication.